Commercial Glass/Mirror Services in Richmond
Call Glass Unlimited For a Free Quote: 804-318-1440

From existing office buildings and storefronts, to new construction, Glass Unlimited offers glass-only replacement, as well as complete glass installations for office buildings, commercial businesses and storefronts. We provide a variety of metal framing and colors to meet your design needs along with a wide range of tint color glass and patterned glass for that exceptional custom design. We can also handle emergency repairs and replacements as needed for break-ins, storm damage or other circumstances. All of our commercial glass installations can be installed to meet any required safety standards.
The Unlimited Advantage

For each commercial glass project, Glass Unlimited provides experienced craftsmen along with a hands on project manager that's familiar with all aspects of your job. Our project managers are accountable for each and every phase of your project from bidding, to fabrication, and ultimately the final installation. This ensures that your project goes smoothly and on time at the highest quality standards.
Most of our work is planned and pre-fabricated in our our shop allowing us to not only reduce cost and installation time, but to customize your requests to perfection. Call us today to find out why we are Richmond's 1 Stop Commercial Glass Shop.
Glass Unlimited
11621 Busy Street
Richmond, VA 23236
804-318-1440
WE SPECIALIZE IN
Office Building Glass & Mirror
Commercial Glass
Glass Storefronts
Mirrored Walls
Mall Fronts
New & Existing Construction
Retail Display Cases
Emergency Repairs
Storm Damage
Commercial Glass & Mirror Gallery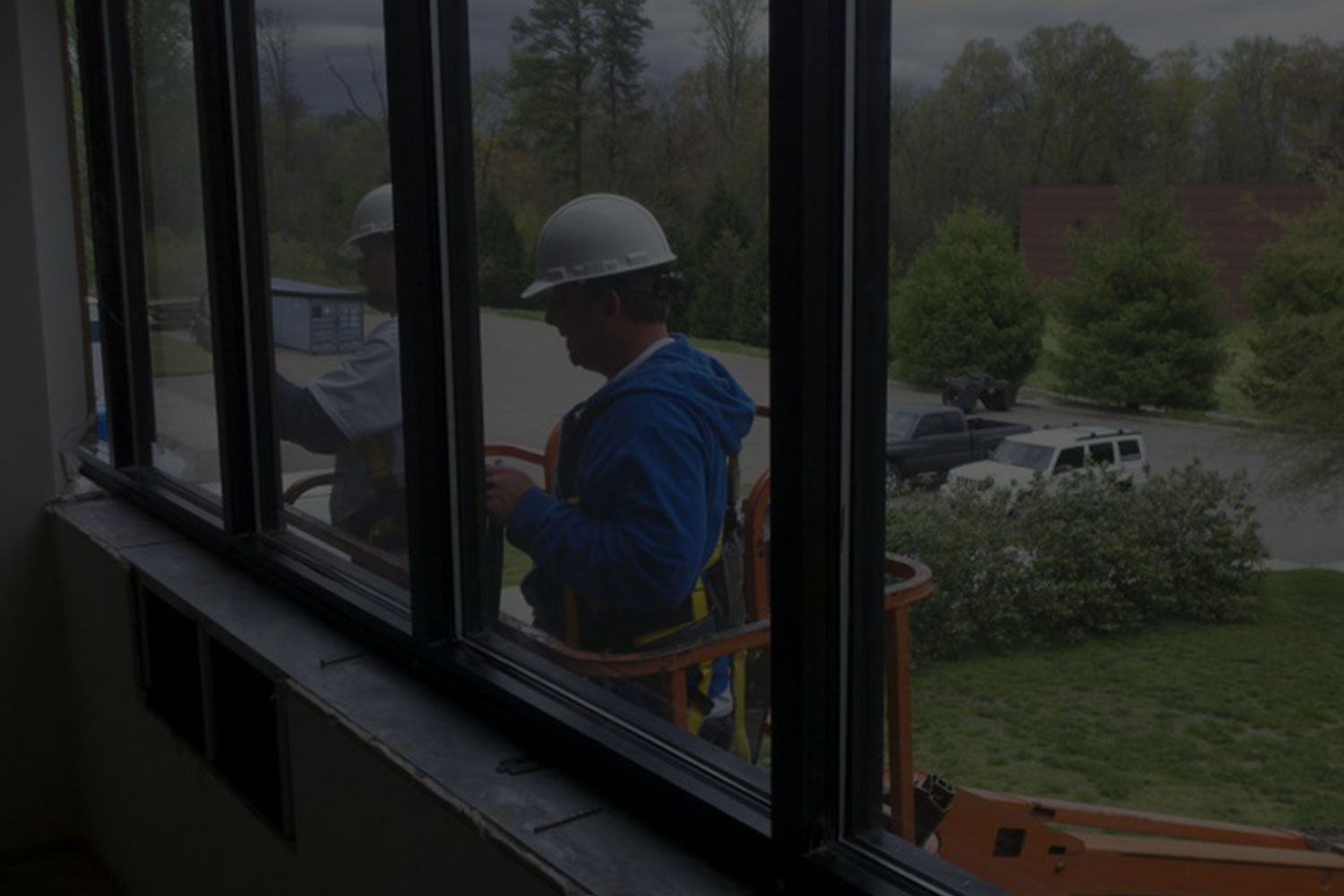 After having a horrible experience with SafeLite, I had multiple friends refer me to use Glass Unlimited for my windshield replacement. Dianna and Robert were great!!! Dianna was very pleasant and very helpful during the process of ordering and scheduling my windshield replacement. Robert was very courteous and did an excellent job installing my windshield. I'm so very happy, and will recommend them to any one in need of glass work or repair. Thank you!!!

I have used Glass Unlimited several times over the last two years and my experience each time has been extremely professional, time efficient and price competitive. They have completed work on multiple occasions for my construction business's, at my own home, and on my vehicles. The staff members at Glass Unlimited made the difference in all of these projects with their clear understanding of the products available, their high level of attention to details, and their constant communications of work updates. For example, On a recent remodel, a large section of the shower-door assembly was damaged during the manufacturing process, which threatened the project completion deadline. Several days prior to the delivery-install date Glass Unlimited contacted me, not only with the news of the damaged part, but with a well thought-out revised installation plan. The revised plan was communicated, completed, and my customer was extremely happy, because throughout the process they had accurate, honest, and complete information. I have recommended Glass Unlimited to my friends, and business associates, and I would highly recommend them for any glass services needed.

This company is fantastic!! My husband and I needed to replace a pane of glass in a china cabinet and a friend recommended Glass Unlimited. Not only was the price reasonable, they were able to have the pane ready in just a few hours. Unfortunately, when we were transporting the glass, an item we thought was secure in the back of car fell on the glass and broke it. My husband called the next day so that we could get another pane cut. Fully intending to pay for the pane (after all, it was completely our fault that it broke), he arrived to find the pane wrapped in extra packaging and a note saying that there was no charge. We were blown away by their kindness and it would have ended there if my husband and I had not been off by our measurements by 1/4 of an inch (we were really batting a thousand with this glass :)). We took it back (again fully intending to pay because this was our mistake) and they cut it to the correct size for no charge. The pane has finally made it to its new home and looks amazing. We could not ask for a more professional or compassionate group of people. We will only go to them for any of our future glass needs.

I have had 3 windshields fixed by this company, one at my job, one at home and one I dropped off. Each time the installer called before arriving to the mobile jobs. The were professional and did not break anything or damage anything and they cleaned up the area and took the old windshield with them when they left. I give them a 5 start rating , they worked around my schedule and the staff was knowledgeable and courteous when came to customer service.I would highly recommend then to my friends and family. This company have also helped with a few mirrors and some insulated window around the house.This company do not inform me the whole time while I was waiting for my windows. My windows took 3-5 weeks to get but I am very pleased with the results. After taking to them they were very apologetic about the waiting but ,the manufacture had some problems and could not produce the tempered glass fast enough.

Fast, efficient and very professional services

I would like to say thank you for the awesome work on replacing our fogged windows, now I can clearly see all of Rascal's dog art on the bay window. ;). Seriously you guys did an awesome job and keep you the good work!!!